What this feature particularly does is allow users to either sync all files and folders on your OneDrive, or Choose specific folders to sync, making them available locally. For example, you may have 500 GB of cloud files in OneDrive, but your work device can only hold 100. So with this feature you can selectively sync only those folders or files that you currently need.
The OneDrive icon resides on the taskbar of Windows 10. Just locate the icon, Right click or press and hold on the OneDrive icon on the taskbar notification area.

Click on the More dots and pick settings.

Then, from the Microsoft OneDrive window that opens, choose Account and click the 'Choose Folders' link.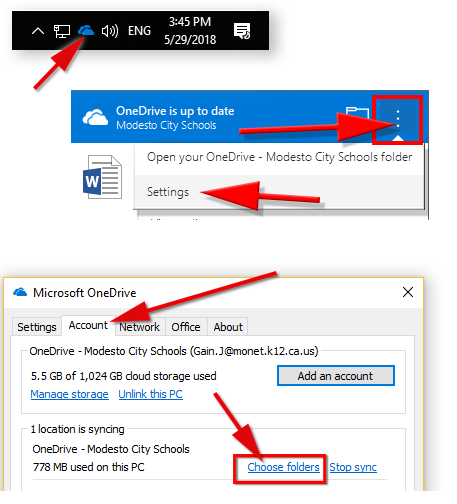 Check or uncheck boxes to determine which folders or files you want synced.