July 29th, 2022
MCS Transportation Services has been working to implement an electronic bus pass system called ZPass. During the spring of 2020 a task force convened to discuss the logistics around ZPass and its proper implementation. Each school bus has been outfitted with an RFID card reader which will allow a student to present and scan their unique ID card which will alert the transportation office when a student is riding the bus. This improves student safety.
Implementation has been delayed due to COVID-19 several different times. ZPass cards will be sent to each school site for distribution to students that currently ride and are deemed eligible beginning at the beginning of October 2022. Backpack tags will be provided for elementary students. There will be a note going home to parents, with the student, explaining the process and benefits of an electronic bus pass system. The letter will refer to a link directing parents and staff to a page on the transportation website that explains more about ZPass.  
 A couple of reminders as we begin to use ZPass:
Transportation will never deny a ride if a student fails to present a card at a bus stop in the morning, however the school will be made aware of the issue. Failing to present a pass can result in a forfeiture of riding privileges after the third infraction.

Please direct any replacement requests to mcstransportation@monet.k12.ca.us. Replacement requests can take 3-5 business days to process. Replacement cards will be sent to the requesting school for distribution.
The Information Handbook and Conduct Code document published in the fall of 2021 includes the following on page 8: All MCS students eligible for Transportation services will be required to carry and present an electronic bus pass card, known as a ZPass anytime they board or de-board an MCS school bus. Cards are provided at the beginning of each school year (second week) and handed out at school. Replacement cards are issued by request from the student's school. Replacements are limited to two per year and carry a fee of $5 per card. Failing to present a ZPass card will be considered grounds for denial of transportation services after the third offense each year. 
For more information about ZPass please call the Transportation Department at (209) 574-1621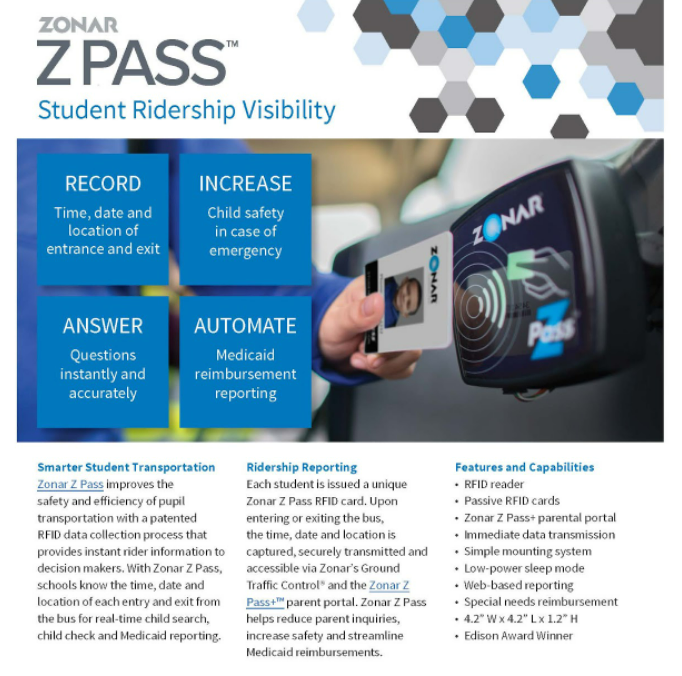 For help or assistance please contact the Modesto City Schools Transportation Department @ (209) 574-1621